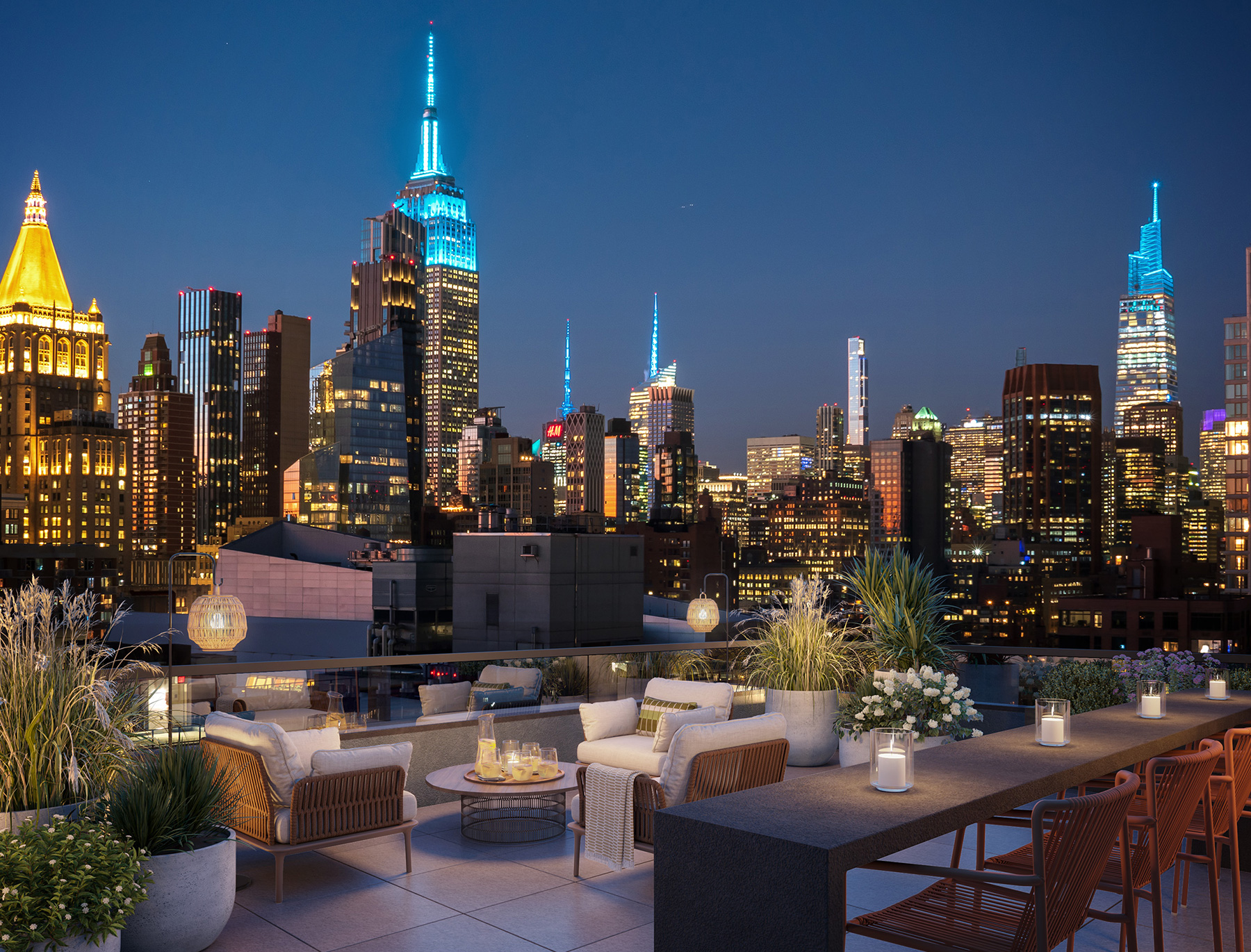 Rooftop Lounge
Located just off the terrace, the rooftop lounge provides the ultimate entertaining space to host parties, happy hours, and gatherings with friends. The kitchenette includes a sink, cabinetry, and countertop area to make cocktails, serve light bites, and socialize. Framed by large windows with stunning skyline views, the lounge offers seamless indoor/outdoor access that leads directly onto the rooftop terrace. .
Rooftop Terrace
The rooftop terrace is nothing short of extraordinary, offering a place to relax and unwind while taking in 360 degree views of the New York City skyline. Lush planters, sprawling vines, and ornamental grass are replanted each season to ensure nothing goes out of bloom. A beautiful pergola extends over a comfortable lounge area with an outdoor fireplace as well as a full kitchen with grilling stations, refrigerator, sink, and dining tables for hosting. An outdoor shower is also conveniently tucked away behind rich planters for privacy. The rooftop's perimeter is lined with additional lounge chairs, making it the ideal space to soak up the sunshine.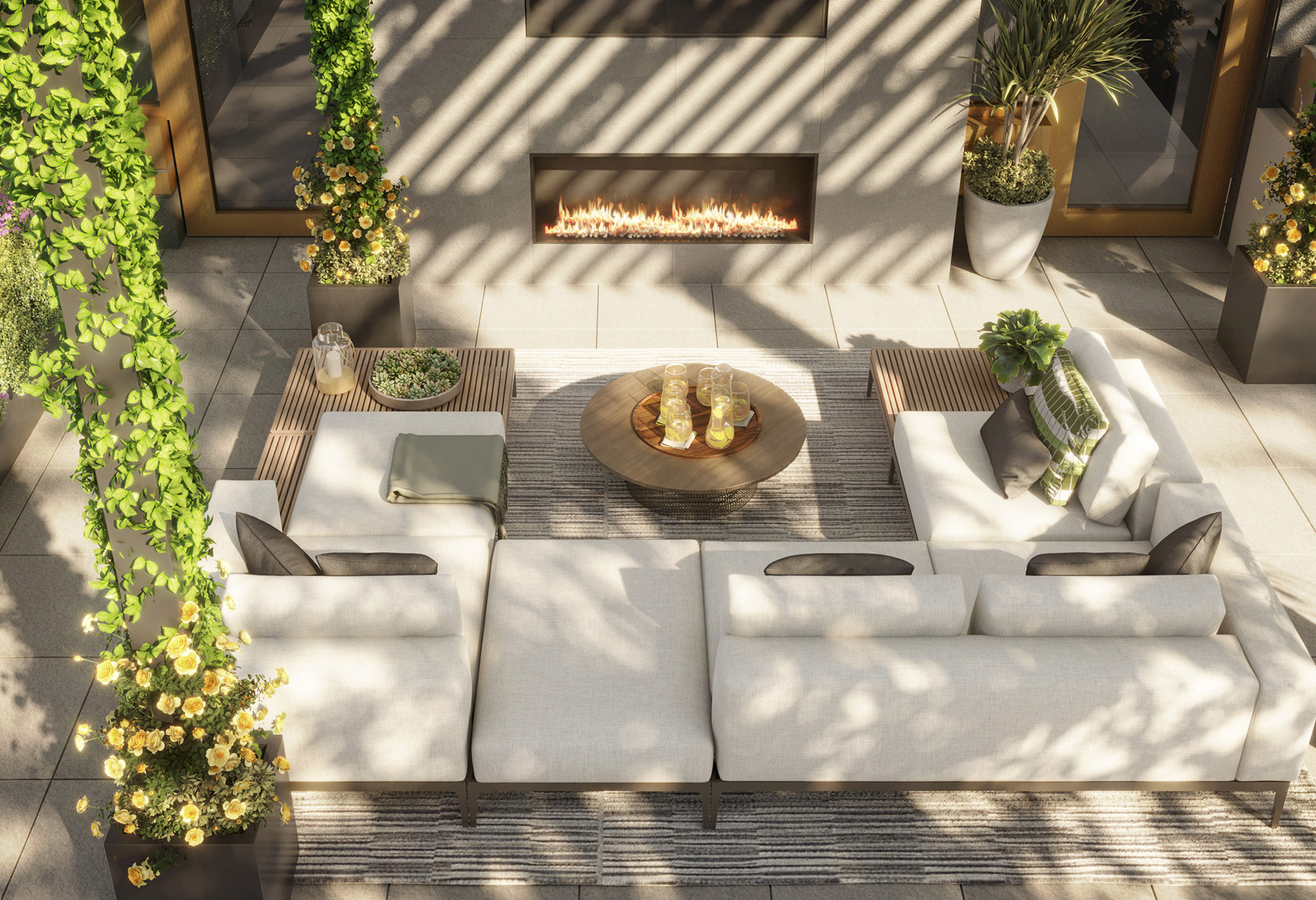 Fitness Center
The dedicated fitness center offers treadmills, ellipticals, adjustable benches, excercise bikes, a Multipower machine, Dual Adjustable Pulley (DAP), accessory racks, dumbbells, and other top-of-the-line equipment and accessories to help you maintain your fitness goals. Unlike most cellar level fitness centers, Gemma's fitness center provides ample natural light, offering an open and airy space that invites you to work out.
An Elevated Workspace
With plush couches and wooden tables, the second floor lounge offers the ideal space to work when in need of a change of scenery. The quiet ambiance and rich, moody palette provides the optimal backdrop for video calls or in-person meetings.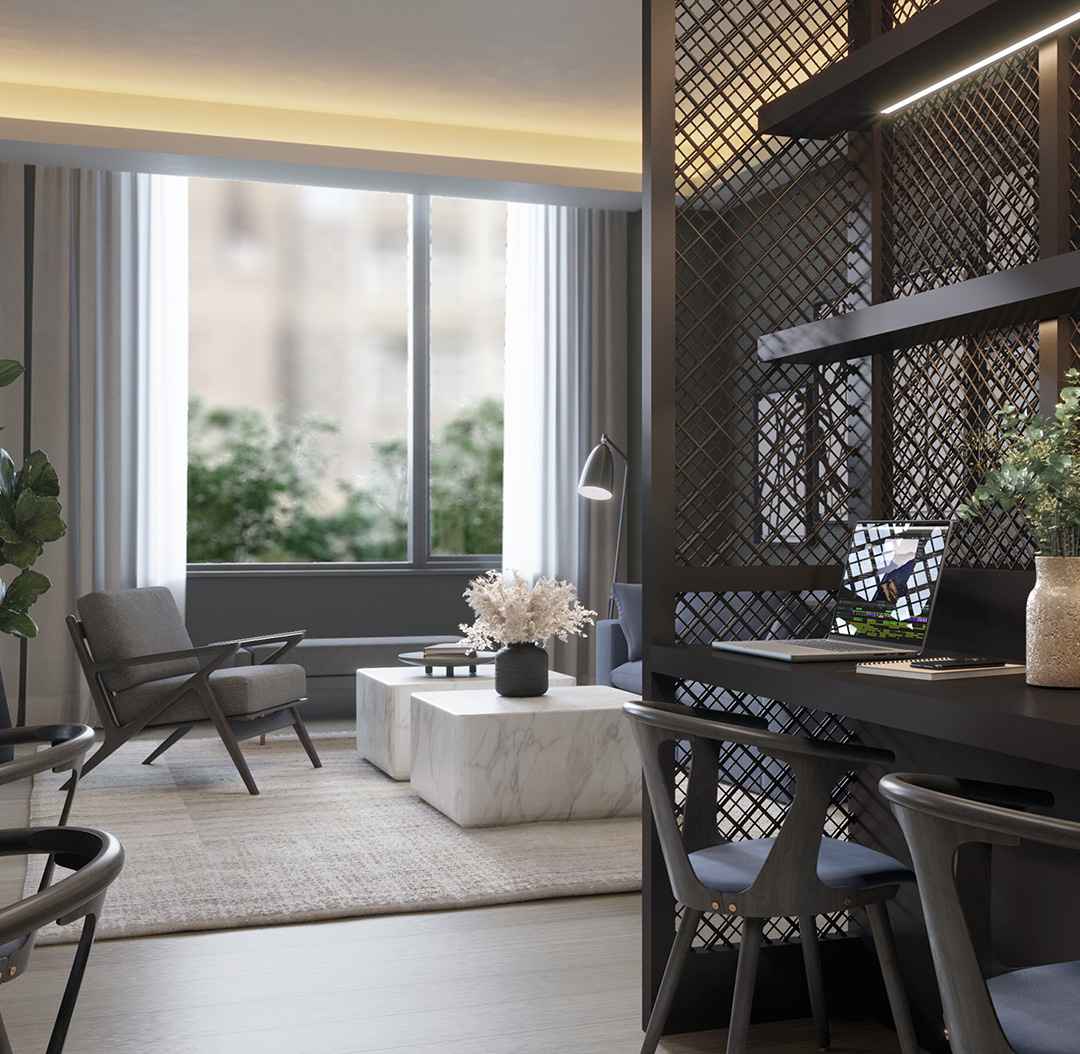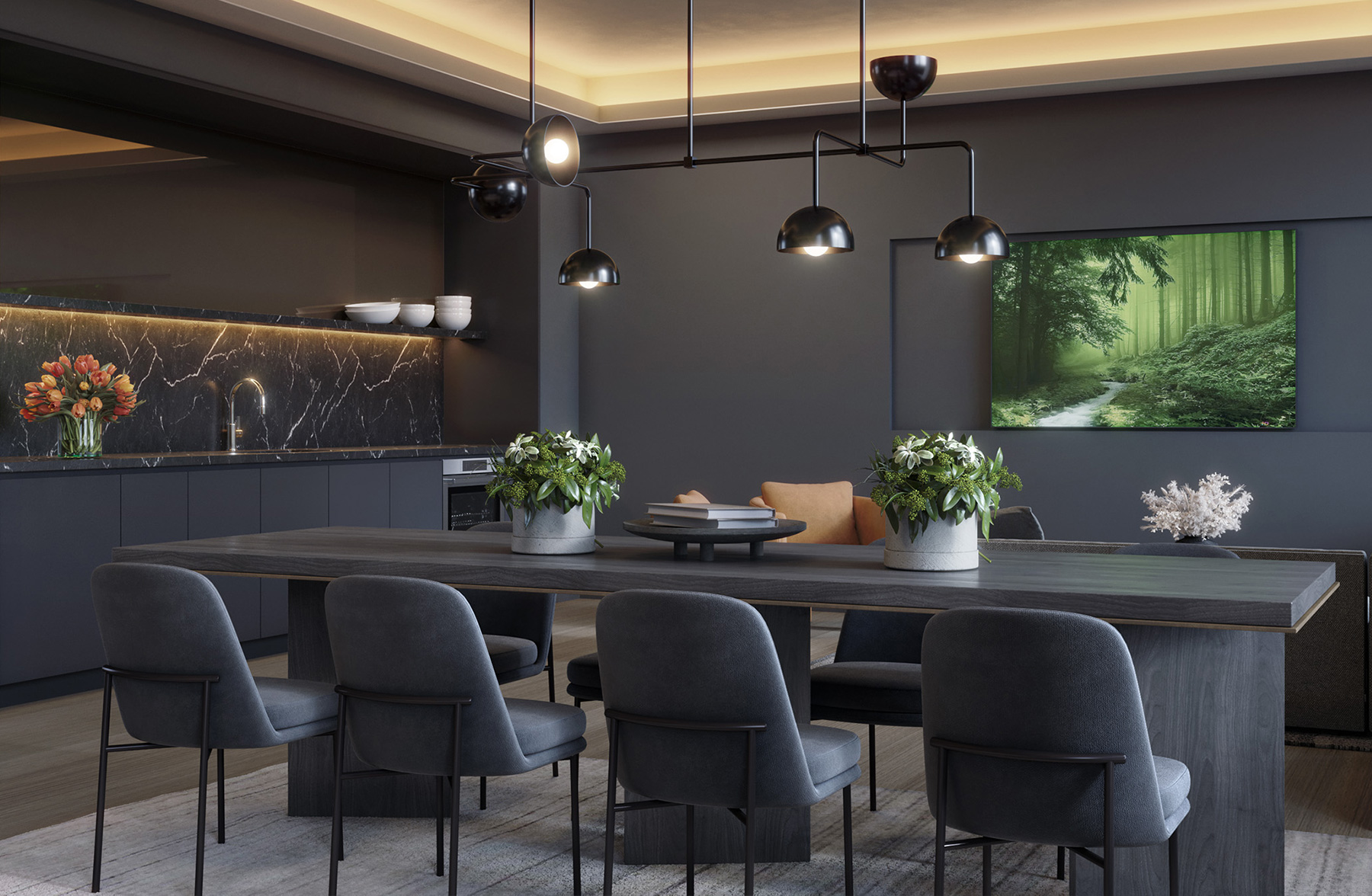 Entertain in Style
The second floor lounge also features a kitchenette with an undercounter refrigerator, icemaker, dishwasher, and Bosch microwave drawer, making it the ideal space to entertain guests or enjoying a cocktail at the end of the day.